Protesters and counter protesters were peaceful as they vocalized their opinions on gender-affirming policies in schools in downtown Sarnia Wednesday morning.
Large groups of demonstrators gathered outside Sarnia City Hall, holding handmade signs, waving Canadian and rainbow flags, and cheering on honking vehicles that drove by in support of their side's cause.
Demonstrators with Our Duty Canada hosted the 1 Million March 4 Children protest, a nationwide event taking place in more than 80 Canadian cities. The counter protest was organized by Sarnia's Diversity Ed.
Protestor Alysia Topol was one of several speakers at the event. The mother of four said she thinks it's really important that they have the ability to do their jobs as parents and to be there to protect their kids.
"We don't know what [a teacher's] background is, we don't know what they're upbringing is, and they might not have the same pure intentions for ours kids as we do as parents," she said. "So I think when it comes to things like gender and sexuality, I think that's something that should be done in the church and in the home."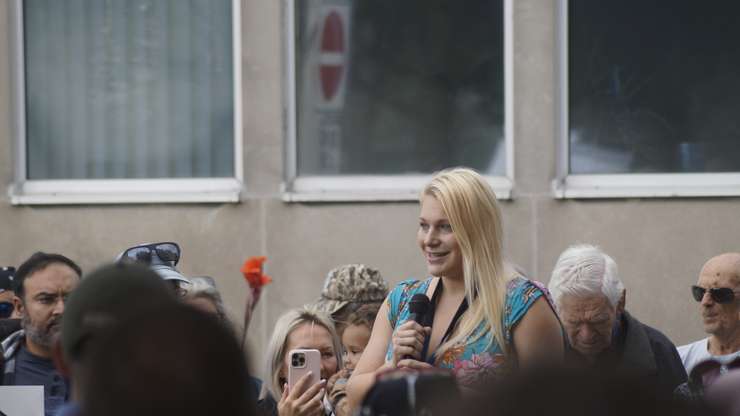 According to a 1 Million March 4 Children Facebook group, the protests are advocating for children's rights against unnecessary gender ideology teachings, sexual indoctrination and exposure to explicit sexual content, and to ensure that parental consent remains paramount.
Topol said both sides are trying to protect kids.
"But we're not being forceful about what we're doing, we just don't think that it's appropriate for our kids to have this forced on them at school," she said. "Because it's not [a teacher's] place to change our kids or force what their beliefs are, it's for our kids to learn and choose on their own as adults."
In a previous interview with SarniaNewsToday.ca, Diversity Ed founder Crystal Fach said protesters trying to advocate for parental consent are taking away kids' right to exist as who they are by spreading misinformation.
"This group is making it out like we're harming trans kids, that we're indoctrinating children at schools, and that's just not the case," said Fach. "What our schools are trying to do is show children inclusivity, show children that we need to be accepting of our peers, and this group is trying to take away those rights from our teachers and our families to allow their kids to go to school and be safe."
Fach added Canada is not performing surgeries on trans and gender diverse children, and that the only medical intervention the country is doing on youth and children is introducing puberty blockers.
"So the only thing that we're doing is giving trans kids the ability to have a pause, understand their identity and see where they want to go next," said Fach. "We are not introducing any harmful things to trans and non-binary kids."
Topol said she hoped the counter protesters could find a place of love, mutual ground and understanding to know that Topol's group is not the haters they're made out to be.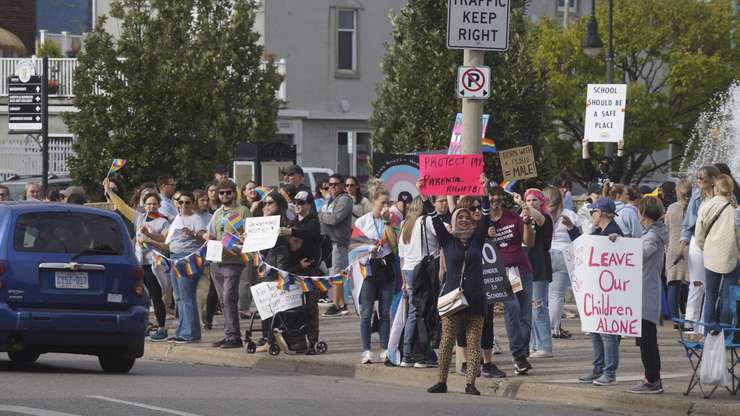 Protestors and counter protestors at the '1 Million March for Children' protest outside Sarnia City Hall. 20 September 2023. (Photo by SarniaNewsToday.ca)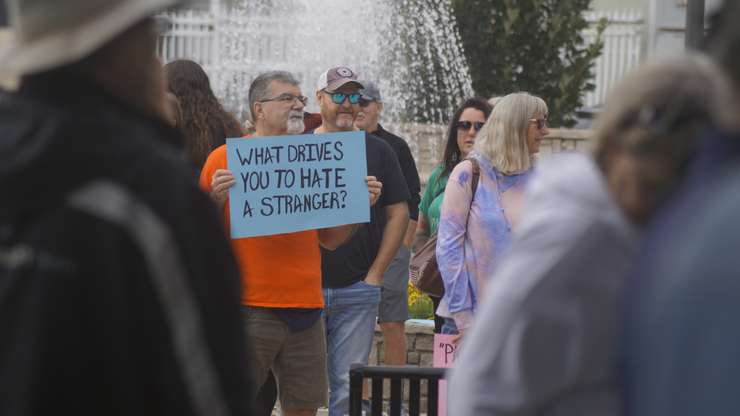 A counter protestor at the '1 Million March for Children' protest outside Sarnia City Hall. 20 September 2023. (Photo by SarniaNewsToday.ca)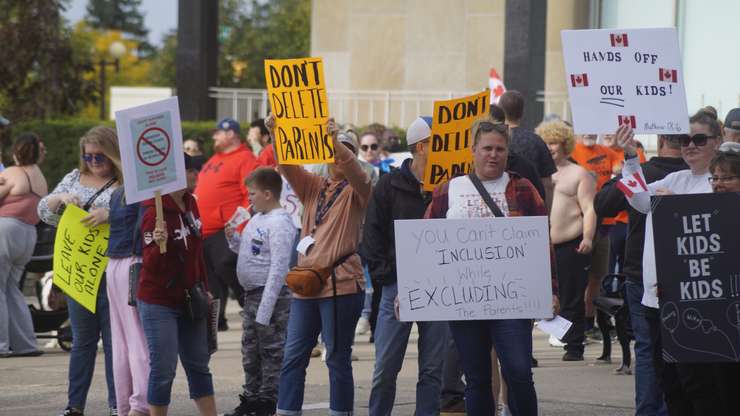 Protestors and counter protestors at the '1 Million March for Children' protest outside Sarnia City Hall. 20 September 2023. (Photo by SarniaNewsToday.ca)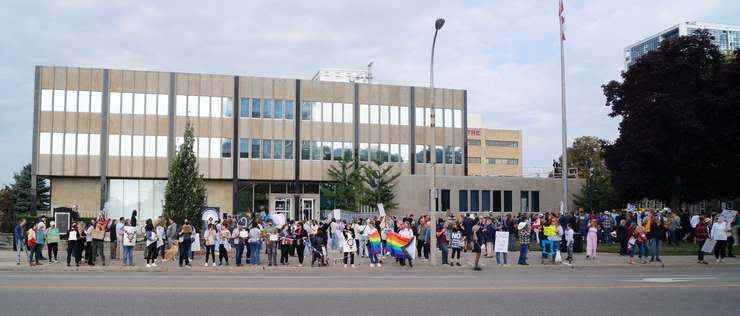 Protestors and counter protestors at the '1 Million March for Children' protest outside Sarnia City Hall. 20 September 2023. (Photo by SarniaNewsToday.ca)