Point Edward firefighters responded to reports of trees on fire early Saturday morning.
On Twitter the fire department said at 1 a.m. they responded to Venetian Boulevard near the hotels, to find a fully involved RV trailer.
The fire service said the blaze was quickly put out and no injuries are reported.
The cause and a damage estimate were not immediately available.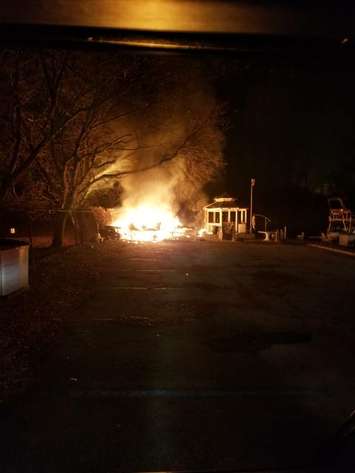 RV fire on Venetian Boulevard Dec. 1, 2018 Photo courtesy of Point Fire Rescue via Twitter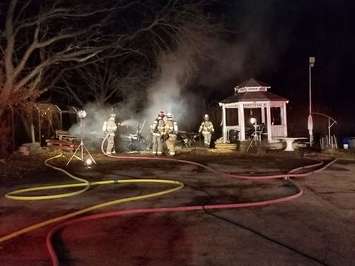 RV fire on Venetian Boulevard Dec. 1, 2018 Photo courtesy of Point Fire Rescue via Twitter