The last day of classes at Sarnia's oldest high school was held Wednesday.
A symbolic flag-lowering marked the occasion at Great Lakes Secondary School, the former SCITS on Wellington Street.
GLSS Principal Paul Wiersma
Principal Paul Wiersma said the school has served the community well for 97 years.
"Great Lakes has used it for the last three years, Sarnia Collegiate used it for the preceding 94, it was the first high school building in Sarnia, stood alone for 30 years," said Wiersma. "So we felt that this being the last day that we are having classes in this building, at least as far as we know for the Lambton Kent District School Board, we thought that we had to observe that."
Wiersma said students will move to the former St. Clair Secondary School site in September.
"If you walk through the building you'll see a lot of items have been taken off the walls and out of display cases. They've been packed up. The school is quite bare. Boxes have room numbers on them, assigned for the next building and then during the summer we have several moving dates in which professional movers will bring it over to the next site."
Wiersma said the $25 million renovations and addition are continuing at the Murphy Road site.
"We understand that all aspects of the learning spaces will be complete for September," he said. "The auditorium theatre will not be done until later in the fall, but we knew that going in. So the critical piece is that all of the classrooms will be ready. We're looking forward to having access for our staff mid-August and they'll have opportunities to set up their classrooms and we will be ready for the first day of school."
Wiersma said accessibility improvements have been made, classrooms have been updated, and a new Indigenous community room has been added.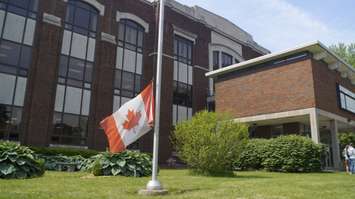 The flag at the former SCITS high school on Wellington Street is lowered for the last time. June 19, 2019 Photo by Melanie Irwin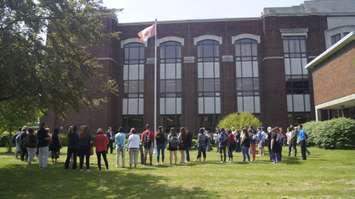 Students and staff gather for a symbolic lowering of the flag at the former SCITS high school on Wellington Street. June 19, 2019 Photo by Melanie Irwin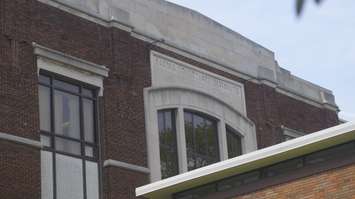 The former SCITS high school on Wellington Street. June 19, 2019 Photo by Melanie Irwin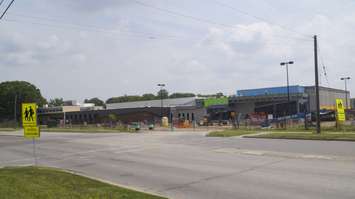 Construction at Great Lakes High School, formerly St. Clair High School. June 19, 2019 Photo by Melanie Irwin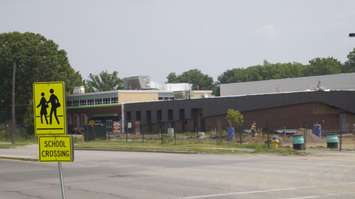 Construction at Great Lakes High School, formerly St. Clair High School. June 19, 2019 Photo by Melanie Irwin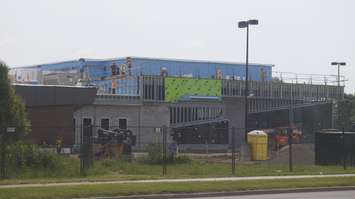 Construction at Great Lakes High School, formerly St. Clair High School. June 19, 2019 Photo by Melanie Irwin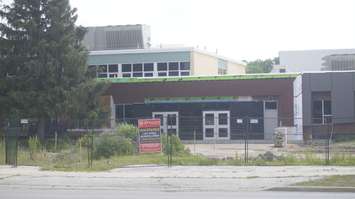 Construction at Great Lakes High School, formerly St. Clair High School. June 19, 2019 Photo by Melanie Irwin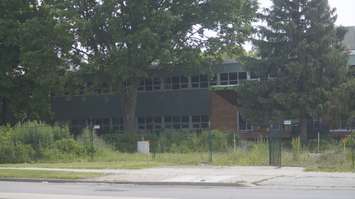 Construction at Great Lakes High School, formerly St. Clair High School. June 19, 2019 Photo by Melanie Irwin