A small crowd gathered Thursday to watch the deteriorating Cull Drain Bridge be dismantled and removed.
Crews battled strong winds during the removal.
Sarnia Council voted unanimously in September to salvage the trusses of the historic span during its removal, which were relocated Thursday to Mike Weir Park to possibly be preserved in the future.
The structure on Old Lakeshore Rd. was removed for safety reasons after an engineers inspection report recommended immediate action, saying the bridge was in danger of collapse.
Cope Construction was hired by the city to complete the job for just over $226,000.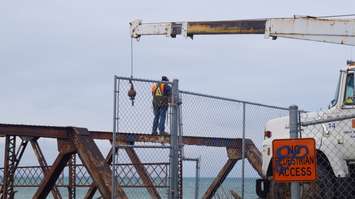 The Cull Drain Bridge is dismantled and removed. November 27, 2014 (Blackburnnews.com photo by Jake Jeffrey)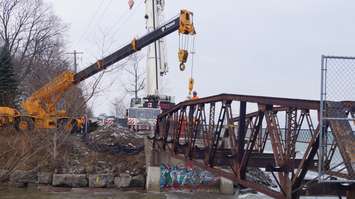 The Cull Drain Bridge is dismantled and removed. November 27, 2014 (Blackburnnews.com photo by Jake Jeffrey)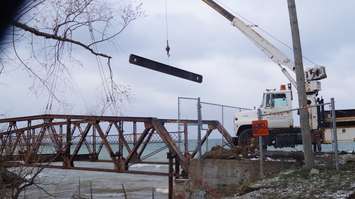 The Cull Drain Bridge is dismantled and removed. November 27, 2014 (Blackburnnews.com photo by Jake Jeffrey)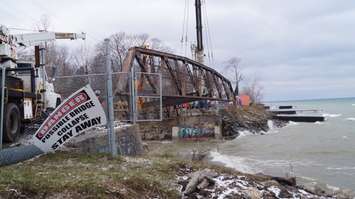 The Cull Drain Bridge is dismantled and removed. November 27, 2014 (Blackburnnews.com photo by Jake Jeffrey)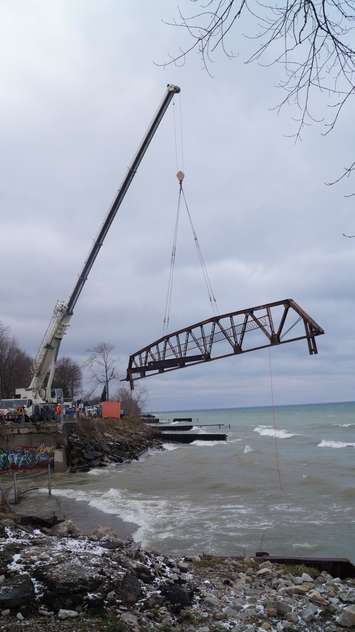 The Cull Drain Bridge is dismantled and removed. November 27, 2014 (Blackburnnews.com photo by Jake Jeffrey)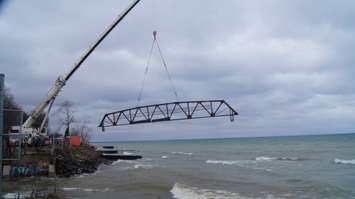 The Cull Drain Bridge is dismantled and removed. November 27, 2014 (Blackburnnews.com photo by Jake Jeffrey)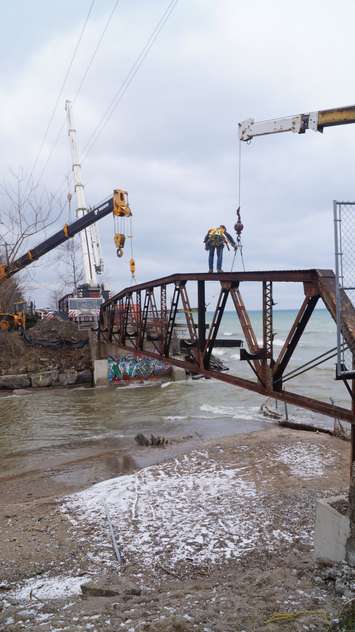 The Cull Drain Bridge is dismantled and removed. November 27, 2014 (Blackburnnews.com photo by Jake Jeffrey)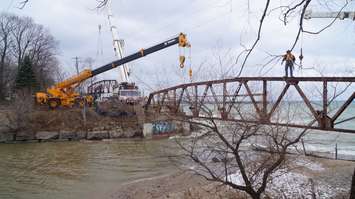 The Cull Drain Bridge is dismantled and removed. November 27, 2014 (Blackburnnews.com photo by Jake Jeffrey)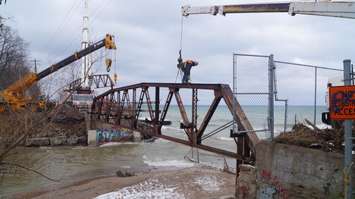 The Cull Drain Bridge is dismantled and removed. November 27, 2014 (Blackburnnews.com photo by Jake Jeffrey)