The Ontario Fire Marshal's office has been called to investigate an early morning garage fire on Broadway Street in Wyoming.
Plympton-Wyoming Fire Chief Erik Campbell said the call came in at about 2:00 a.m. Monday for a structure fire on Broadway Street, between Zone Street and Plympton Street.
"Upon arrival our crews did have a fully involved garage fire," said Campbell. "We immediately toned our north station, the Camlachie station, for additional personnel and requested a ladder truck from Petrolia. We were successful to hold the fire and then knock it down."
He said the fire was mostly contained to the garage.
"We held it to the garage area," said Campbell. "It did spread into the main structure of the home. We did have some minor damage to the home on the delta side, your right hand side, there was some minor damage to that building. But overall, the fire was held to the building of origin."
A damage estimate was not immediately available, however Campbell said a vehicle was lost in the blaze.
"The homeowner was smart enough that he had all of his major combustibles and stuff stored in an external shed to the building," he said. "There was a vehicle lost inside the building, but at this point and time we do not believe that had anything to do with the origin of the fire."
Campbell said one firefighter was treated at hospital for a minor injury.
The residents were alerted to the blaze by working smoke alarms and were able to escape uninjured.
Firefighters were on scene until the early afternoon.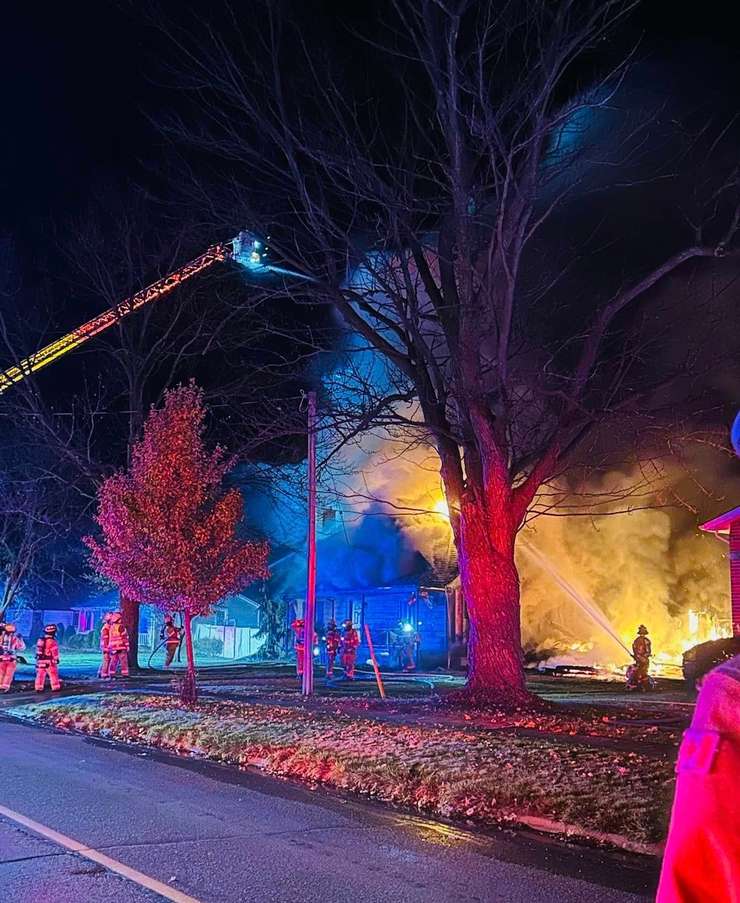 Fire in Wyoming Monday, November 20, 2023. Photo courtesy of the Plympton-Wyoming Fire Department.