The Sarnia Sting left the Hive for the Barn to take down the visiting Windsor Spitfires 5-1 in preseason action Wednesday night.
Over 1,200 fans took in the game from the old Brock Street Barn, now Pat Stapleton Arena, the former home of the Sarnia Sting. It was part of the hockey club's 30th anniversary celebration.
Sarnia's Zach Filak led the way with a goal and two assists, Andrew LeBlanc scored twice, and the newly acquired Daylen Moses had two assists and was named the game's third star.
Filak opened the scoring just over seven minutes into the opening frame, his second goal of the preseason. Sarnia's Ryan Brown made it 2-0 at 16:47, his third preseason goal. Windsor's Liam Greentree cut the lead in half at 18:28 and the Sting led by a goal after 20 minutes.
LeBlanc restored the Sting's two-goal lead just 40 seconds into the second period. Second-year defenceman Mitch Young increased Sarnia's lead to three goals at 14:49 -- the Sting led 4-1 after 40 minutes.
The Sting outshot the Spits 10-6 in the final frame, and LeBlanc scored his second goal at 15:20 to put the game out of reach.
Sarnia netminder Nick Surzycia allowed one goal on 22 shots over two periods of play, and backup Logan Phillips stopped all six shots he faced in the third period. Windsor's Ian Michelone allowed five goals on 27 shots.
The Sting will wrap up their preseason schedule this weekend -- they host the Flint Firebirds Friday night before heading to Windsor on Saturday. Sarnia drops the puck on the regular season September 29 against the visiting Spitfires.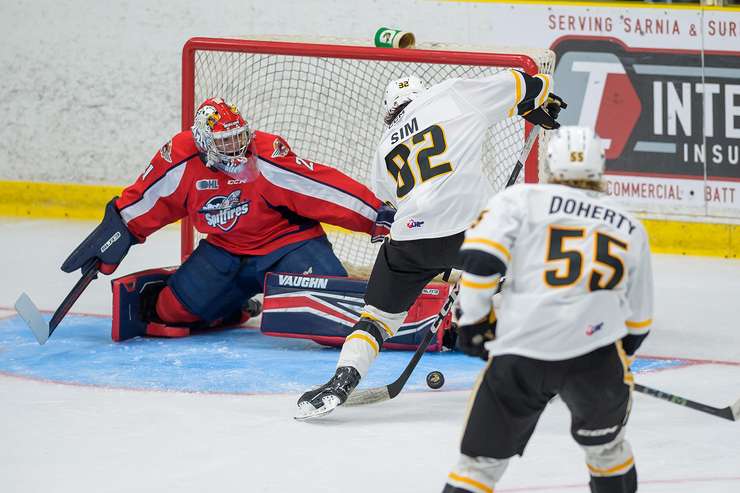 The Sarnia Sting hosting the Windsor Spitfires in preseason action from Pat Stapleton Arena. 20 September 2023. (Metcalfe Photography)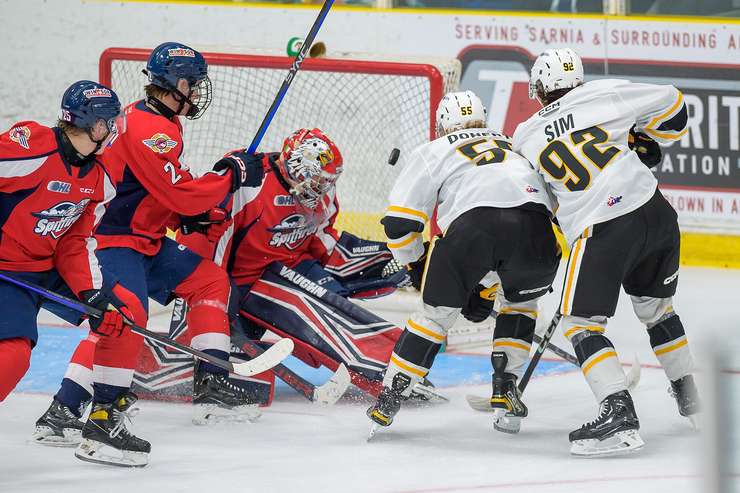 The Sarnia Sting hosting the Windsor Spitfires in preseason action from Pat Stapleton Arena. 20 September 2023. (Metcalfe Photography)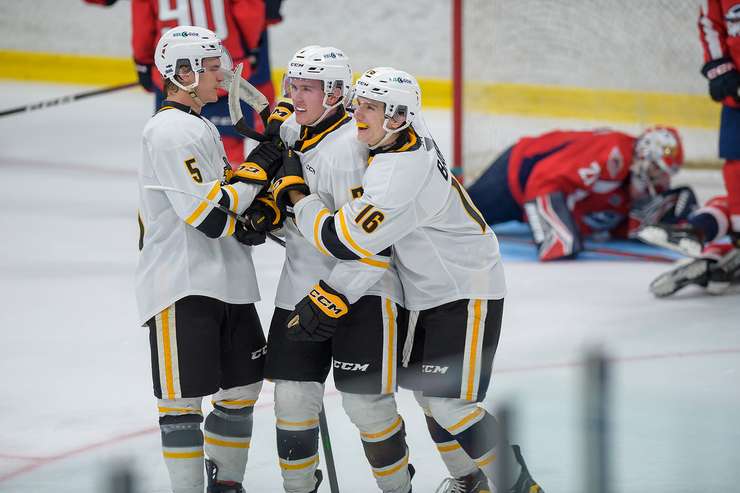 The Sarnia Sting hosting the Windsor Spitfires in preseason action from Pat Stapleton Arena. 20 September 2023. (Metcalfe Photography)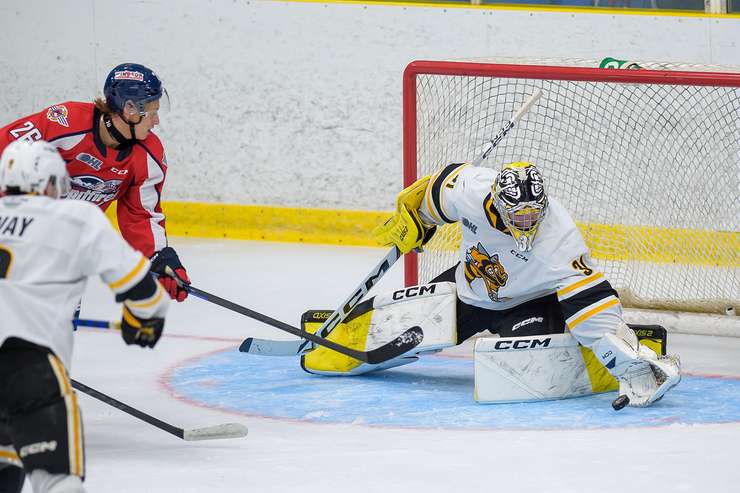 The Sarnia Sting hosting the Windsor Spitfires in preseason action from Pat Stapleton Arena. 20 September 2023. (Metcalfe Photography)