Reapers Realm will open for another spooky season on Saturday, September 30.
Owner Carrie Baxter said the scary outdoor attraction featuring Canada's only Haunted Forest Ride, has been running for 23 years.
She said the multi-attraction outdoor event is changed up every year featuring new scary sights.
"It's $20 for the ride, $20 for each haunted house or you could do everything for $30," said Baxter. "We plan all year long and think of things we can add. We've got additions to the haunted house. This year we put in a new gift booth, pizza booth and donut booth."
Baxter said it takes up to 120 employees to run the different attractions every weekend.
Reapers Realm on Tecumseh Road in Sombra is open every Friday and Saturday in October, weather permitting, from 7:30 p.m. until 11:15 p.m. The scary attraction is also open on Thanksgiving Sunday, October 8.
For more information visit www.reapersrealm.ca.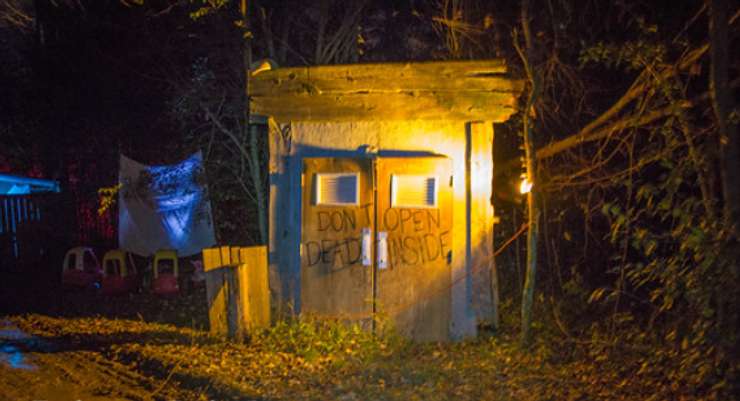 Photo courtesy of Reapers Realm Haunted Forest Ride.