The Sarnia Sting opened up the 2023-24 campaign with an 8-2 win over the visiting Windsor Spitfires Friday night.
Sting forward Tyson Doucette led the way with two goals and an assist, Sandis Vilmanis had three assists, and Sarnia netminder Nick Surzycia turned away 31 shots in the win.
Windsor's Liam Greentree opened the scoring just 41 seconds into the game, briefly silencing a crowd of 4,200 fans. Sarnia responded with a power play goal from Lukas Fischer at 4:17, then less than two minutes later, Doucette gave the home-side the lead. Mitch Young and Roman Kukumberg scored at 13:46 and 16:14 respectively to give the Sting a 4-1 lead after 20 minutes.
Sarnia added three more goals in the second period -- Zach Filak at 3:53, Marko Sikic at 4:37 and Dennis Lominac at 8:31. The Sting led 7-1 heading into the third period.
The Spitfires made it 7-2 at 12:17 of the final frame, a power play goal from Rodwin Dionicio. With under two minutes to play, Doucette put home his second of the night to make the final 8-2.
The Sting outshot the Spitfires 36 to 33 in this one, and Sarnia's special teams had a solid start, killing off six of seven minor penalties and going one for two with the man advantage.
The Sting are in Saginaw Saturday night. The hockey club's next home game is Wednesday against the Kitchener Rangers.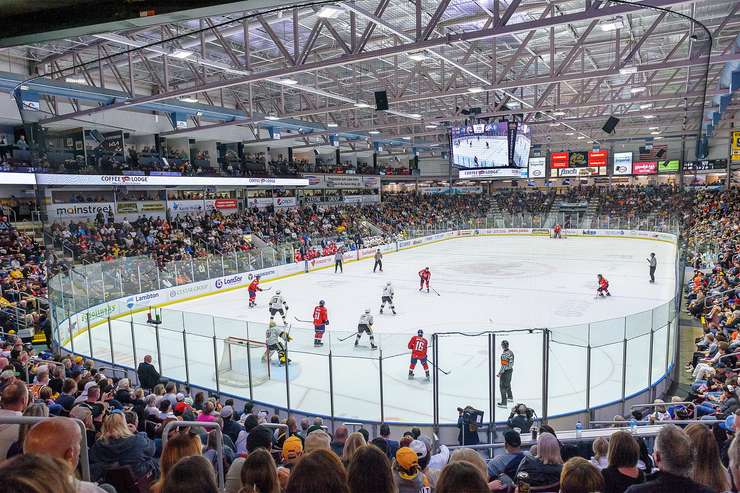 The Sarnia Sting hosting the Windsor Spitfires. 29 September 2023. (Metcalfe Photography)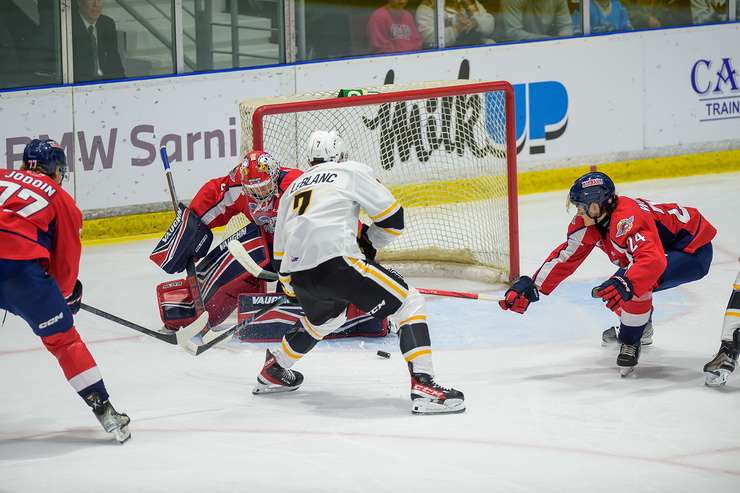 The Sarnia Sting hosting the Windsor Spitfires. 29 September 2023. (Metcalfe Photography)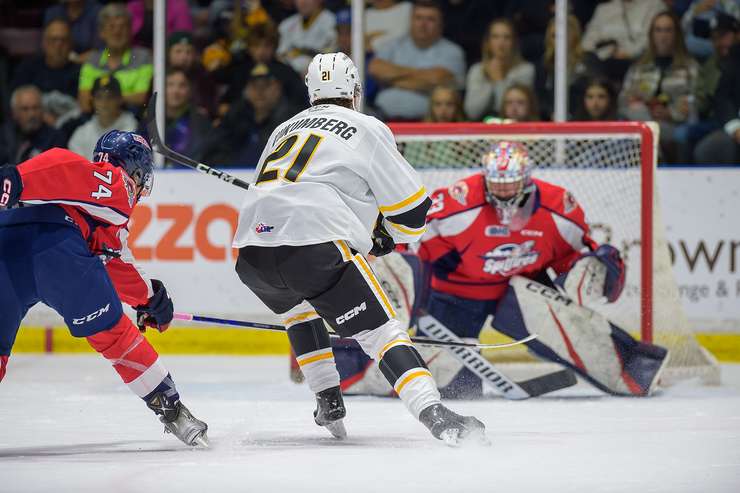 The Sarnia Sting hosting the Windsor Spitfires. 29 September 2023. (Metcalfe Photography)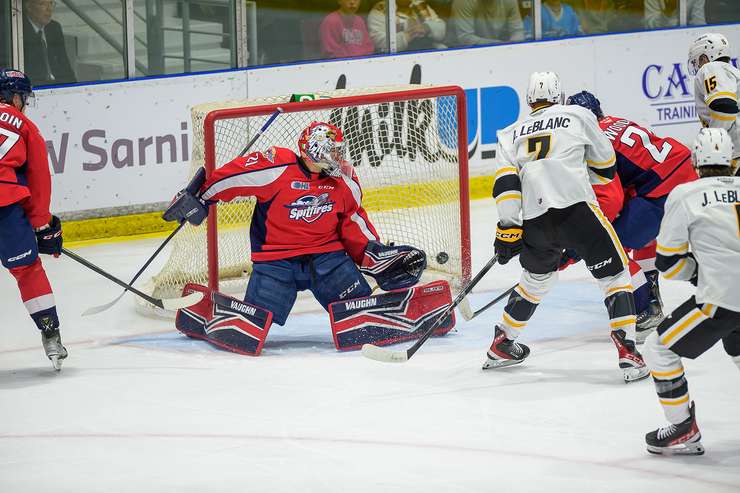 The Sarnia Sting hosting the Windsor Spitfires. 29 September 2023. (Metcalfe Photography)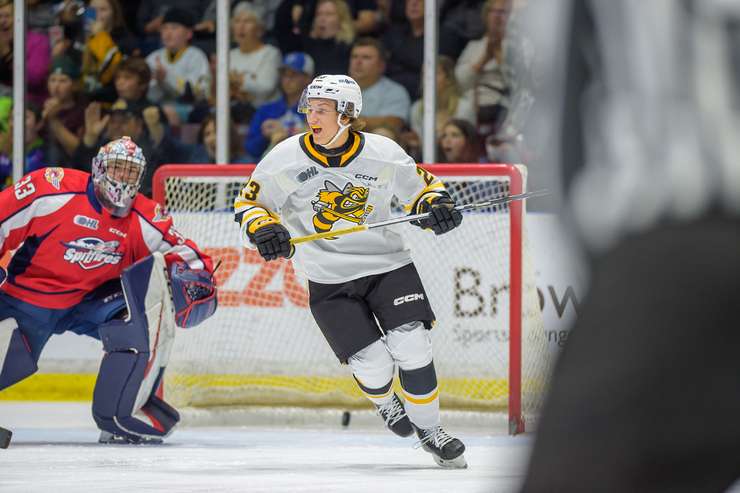 The Sarnia Sting hosting the Windsor Spitfires. 29 September 2023. (Metcalfe Photography)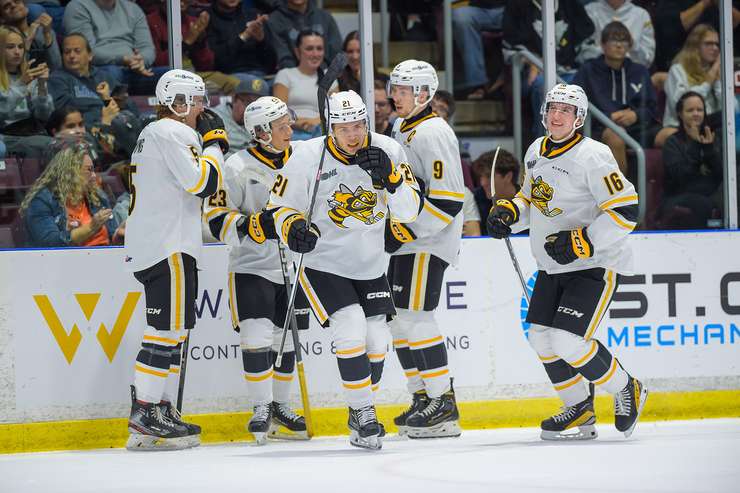 The Sarnia Sting hosting the Windsor Spitfires. 29 September 2023. (Metcalfe Photography)