The new Sarnia City Council is officially in place.
There was a near capacity crowd in the council chamber late this morning for the inaugural meeting of the 2014-2018 term.
The eight councillors jointly took the oath of office, followed by Mike Bradley who took the oath for the office of mayor he's held since 1988.
In his inaugural address, Bradley commended three long serving council members who are not returning:  Jim Foubister, Terry Burrell and Jon McEachran. Each were presented a special photograph of the city taken from the International Space Station by Sarnia born astronaut Chris Hadfield.
Bradley then welcomed newcomers Cindy Scholten, Matt Mitro and Brian White. "You'll find there are some powerful things you will learn. I urge you to look beyond the next four years," Bradley said.  He added that this council wouldn't be reaping the benefits of the reduced debt, if it wasn't for a council 10-years-ago that set a plan in place.
The new council gets right down to business next week, tackling a troublesome 2015 draft budget.
Deliberations are set for December 9.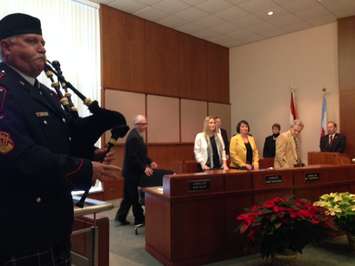 Inaugural meeting of the 2014-2018 Sarnia City Council December 1, 2014 (BlackburnNews.com photo by Melanie Irwin)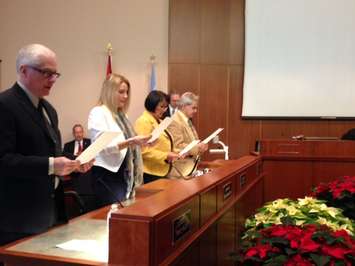 Inaugural meeting of the 2014-2018 Sarnia City Council December 1, 2014 (BlackburnNews.com photo by Melanie Irwin)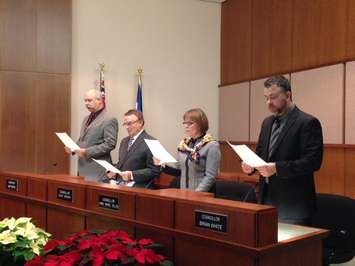 Inaugural meeting of the 2014-2018 Sarnia City Council December 1, 2014 (BlackburnNews.com photo by Melanie Irwin)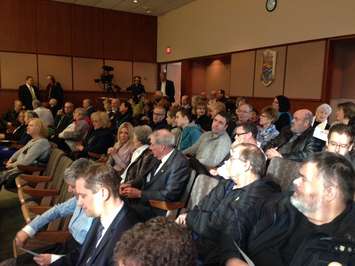 Inaugural meeting of the 2014-2018 Sarnia City Council December 1, 2014 (BlackburnNews.com photo by Melanie Irwin)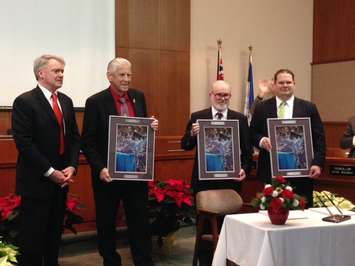 Outgoing Councillors are recognized for their service during the Inaugural meeting of the 2014-2018 Sarnia City Council December 1, 2014 (BlackburnNews.com photo by Melanie Irwin)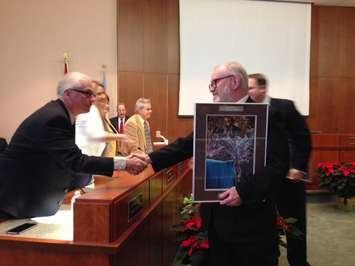 Outgoing Councillors are recognized for their service during the Inaugural meeting of the 2014-2018 Sarnia City Council December 1, 2014 (BlackburnNews.com photo by Melanie Irwin)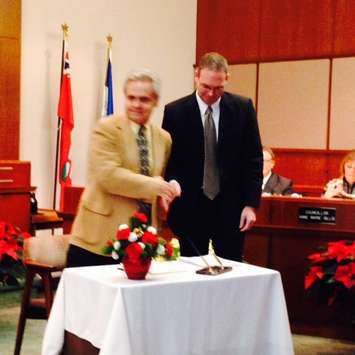 Inaugural meeting of the 2014-2018 Sarnia City Council December 1, 2014 (BlackburnNews.com photo by Melanie Irwin)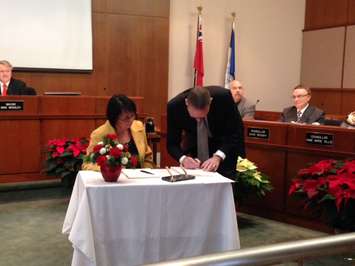 Inaugural meeting of the 2014-2018 Sarnia City Council December 1, 2014 (BlackburnNews.com photo by Melanie Irwin)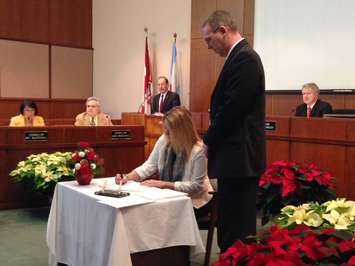 Inaugural meeting of the 2014-2018 Sarnia City Council December 1, 2014 (BlackburnNews.com photo by Melanie Irwin)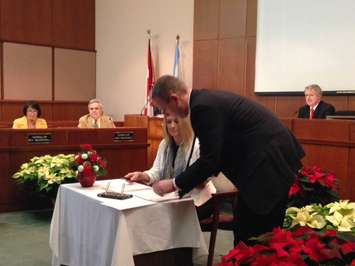 Inaugural meeting of the 2014-2018 Sarnia City Council December 1, 2014 (BlackburnNews.com photo by Melanie Irwin)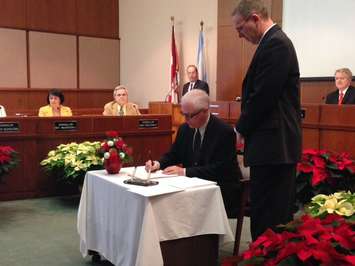 Inaugural meeting of the 2014-2018 Sarnia City Council December 1, 2014 (BlackburnNews.com photo by Melanie Irwin)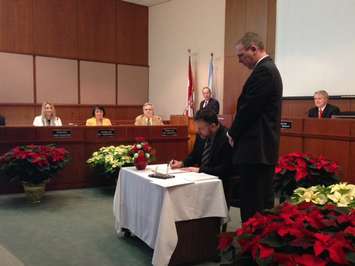 Inaugural meeting of the 2014-2018 Sarnia City Council December 1, 2014 (BlackburnNews.com photo by Melanie Irwin)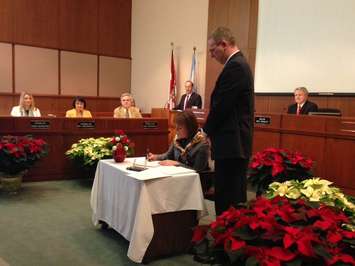 Inaugural meeting of the 2014-2018 Sarnia City Council December 1, 2014 (BlackburnNews.com photo by Melanie Irwin)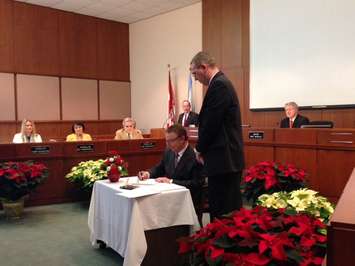 Inaugural meeting of the 2014-2018 Sarnia City Council December 1, 2014 (BlackburnNews.com photo by Melanie Irwin)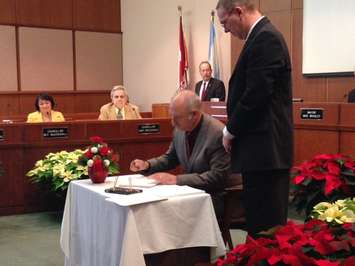 Inaugural meeting of the 2014-2018 Sarnia City Council December 1, 2014 (BlackburnNews.com photo by Melanie Irwin)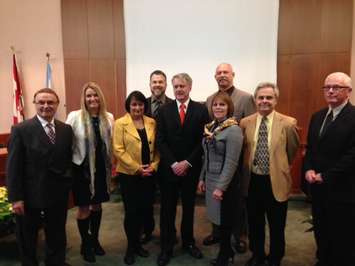 Inaugural meeting of the 2014-2018 Sarnia City Council December 1, 2014 (BlackburnNews.com photo by Melanie Irwin)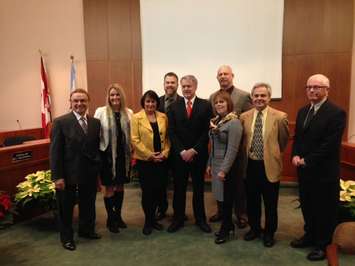 Inaugural meeting of the 2014-2018 Sarnia City Council December 1, 2014 (BlackburnNews.com photo by Melanie Irwin)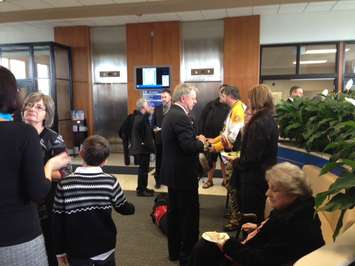 Inaugural meeting of the 2014-2018 Sarnia City Council December 1, 2014 (BlackburnNews.com photo by Melanie Irwin)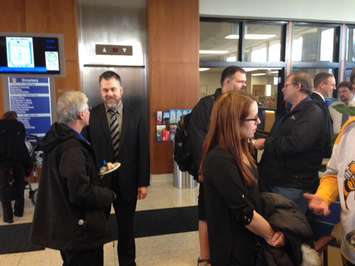 Inaugural meeting of the 2014-2018 Sarnia City Council December 1, 2014 (BlackburnNews.com photo by Melanie Irwin)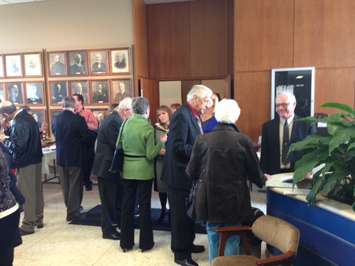 Inaugural meeting of the 2014-2018 Sarnia City Council December 1, 2014 (BlackburnNews.com photo by Melanie Irwin)