A graphics designer from Kettle and Stony Point First Nation has helped develop a new design for police vehicles within the Anishinabek Police Service.
The police agency unveiled the new design late last week, which will replace the 15-year-old existing decal.
The winning design was selected after several submissions were received in the spring.
Graphics Designer Timothy Shawnoo helped create the new design.
The goal was to make the police cruisers more visible and vibrant.
"The Anishinabek Police Service is proud of our new decals on our police cruisers that [were] designed by one of our Kettle Point members,"  said Chief of Police Jeff Skye in a media statement. "This is one of many modernized projects currently underway within our Police Service."
Anishinabek police said the new design will be rolled out as vehicles are replaced once they reach their end-of-service life.
The first cruisers with the new design will start showing up in communities beginning this fall.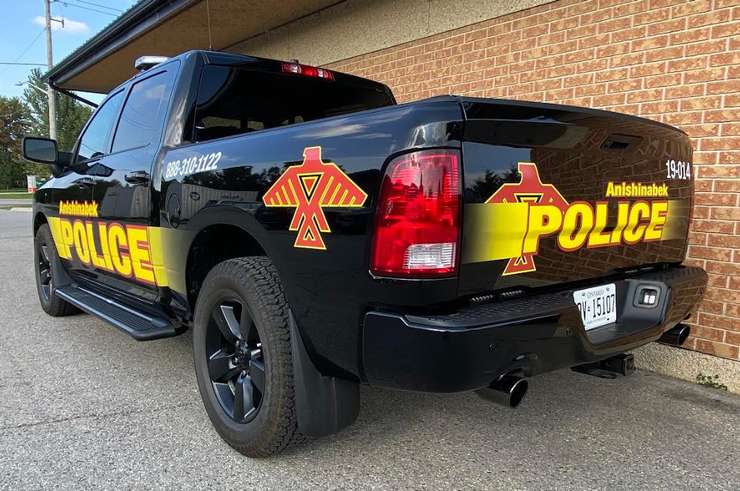 New vehicle design. (Photo courtesy of Anishinabek Police Service)
The Anishinabek Police Service serves 17 communities across the province, including Kettle and Stony Point. The agency's headquarters is located in Garden River First Nation, near Sault Ste. Marie